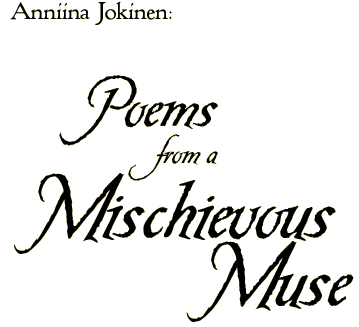 Poetry copyright ©1996-2006 Anniina Jokinen. All rights reserved.
All poetry registered with the Writers Guild of America.

i.e. Post or print any of this anywhere else, on any media currently in existence or yet to be imagined without my express written permission, and I will sue you faster than you can say "Boo."