THE HOUR-GLASS.
by Robert Herrick


THAT hour-glass which there you see
With water fill'd, sirs, credit me,
The humour was, as I have read,
But lovers' tears incrystalled.
Which, as they drop by drop do pass
From th' upper to the under-glass,
Do in a trickling manner tell,
By many a watery syllable,
That lovers' tears in lifetime shed
Do restless run when they are dead.


Humour, moisture.



---
Source:
Herrick, Robert. Works of Robert Herrick. vol I.
Alfred Pollard, ed.
London, Lawrence & Bullen, 1891. 52-53.

---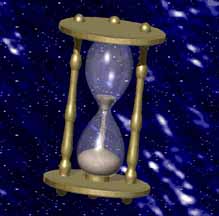 3D Model of Hourglass by Sabrina Lueck