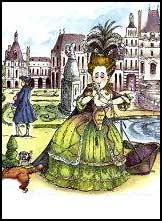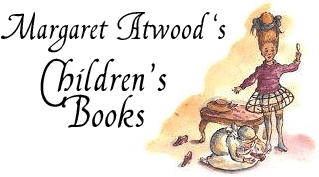 Margaret Atwood's Children's Books


"Comfort with reading begins in childhood, when parents or other loving adults read to children. It creates a "safe" place where — nevertheless — dangers can be explored (and, in children's books, hopefully, overcome).... I think my children's books function as protected spaces for me. I look at darker things quite a lot, but the kind of children's books I write are light, and have happy endings.... That's a relief, when I can manage it." —Margaret Atwood.


Margaret Atwood's Children's Books:


Up In The Tree;
McClelland & Stewart, 1978; Groundwood Books, 2006.





Anna's Pet;
James Lorimer & Co., 1980; Formac Pub Co Ltd, 1986.





For The Birds;
Douglas & McIntyre, 1990; Firefly Books Ltd, 1991.





Princess Prunella and the Purple Peanut;
Key Porter Books, 1995; Workman Publishing, 1995.





Rude Ramsay and the Roaring Radishes;
Key Porter, 2003; Bloomsbury Publishing, 2003.





Bashful Bob and Doleful Dorinda;
Key Porter, 2004; Bloomsbury Publishing, 2004; 2006.




On Margaret Atwood's Children's Books
Conversation with Margaret Atwood about Children's Books - Ingram Library Services

| | |
| --- | --- |
| | to Margaret Atwood |




Luminarium Copyright ©1996-2007 Anniina Jokinen. All Rights Reserved.
Book cover images remain under the copyright of their respective copyright owners.
This page created on December 18, 2006 by Anniina Jokinen. Last updated January 3, 2007.

About this Website | Luminarium Privacy Statement.


Margaret Atwood has gone on to become not just
a major Canadian Writer, and a woman writer (whom some would call a Feminist Writer),
but an award-winning author of English literature. Her works include novels,
short stories, poetry, etc.