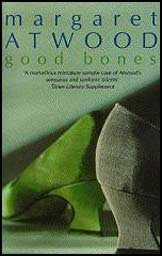 | | |
| --- | --- |
| | to Margaret Atwood's Short Stories |
| | to Margaret Atwood |



Luminarium Copyright ©1996-2007 Anniina Jokinen. All Rights Reserved.
Book cover images remain under the copyright of their respective copyright owners.
This page created on December 18, 2006 by Anniina Jokinen. Last updated July 26, 2007.

About this Website | Luminarium Privacy Statement.

Margaret Atwood has gone on to become not just
a major Canadian Writer, and a woman writer (whom some would call a Feminist Writer),
but an award-winning author of English literature. Her works include novels,
short stories, poetry, etc.