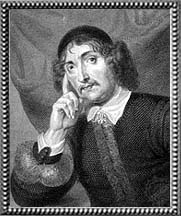 By John Butler and Anniina Jokinen
James Shirley was born in London on September 13, 1596, and educated at Merchant Taylors' School and St. John's College, Oxford. In 1615 he was at St. Catherine's Hall, Cambridge, and by 1618 had published his first work, a long poem called Echo ; or, The Unfortunate Lovers, which has since disappeared. It is conjectured to be mainly identical with the romantic poem Narcissus, which Shirley printed in 1646. In 1620, Shirley took holy orders and became headmaster of Edward VI's Grammar School at St. Alban's, 1623-1625. After his conversion to Roman Catholicism in 1625, he lost his post, moved to London, and began writing for the stage. Shirley wrote 36 plays between 1625 and the closing of the theatres in 1642; they establish him as a leading dramatist of the Caroline stage.

Shirley's first play was The School of Compliment (1625), later renamed Love Tricks. It was followed by The Maid's Revenge (1626). Shirley was an admirer of Beaumont and Fletcher, and their influence is apparent in Shirley's comedies and tragicomedies, like Hyde Park (1632), The Gamester (1633), and The Sisters (1642). Shirley first wrote for the Cockpit Theatre, but in 1636 he travelled to Ireland in the company of the Earl of Strafford and remained in Dublin writing for the Werburgh Street Theatre. In 1640 Shirley was back in London, this time replacing Philip Massinger as dramatist with the King's Men.

Shirley's prestigious career was cut short when Parliament closed the theatres in 1642. Having fought on the Royalist side during the Civil War, he was fortunate to get a post as a schoolteacher during the Commonwealth. In 1646 he published a book of Poems, but after 1653 turned again to plays and published three more volumes of them. He remained for the rest of his life in London, and met his death from exposure during the Great Fire of London in 1666. He was buried with his second wife in the parish of St. Giles-in-the-Fields on October 29, 1666.

James Shirley is not much regarded today, but in his time he was considered a significant exponent of "cavalier" drama; he wrote for court audiences and developed a new kind of comedy which suited that clientele, something both intellectual and refined. Shirley is a comedian of wit, and may be thought of as a precursor to the great age of Restoration comedy; the dialogues of his plays are very witty, full of double entendre and satire of contemporary modes of living. Perhaps his best-known play is The Lady of Pleasure (1635), fairly recently reprinted by Scolar Press. His other comedies include The Young Admiral (1633), The Witty Fair One (1633), and The Imposture (1640). His tragedies, which also show the influence of Beaumont and Fletcher, include The Traitor (1631), Love's Cruelty (1631), The Politician (c.1639), and The Cardinal (1641).

Some of Shirley's masques survive, including the wonderful The Triumph of Peace (1634) and Cupid and Death (1653). His famous 'The Glories of Our Blood and State' concludes The Contention of Ajax and Ulysses for the Armour of Achilles (comp. c.1640; pub. 1658), a dramatization from Ovid. Of his plays, Hyde Park (1632), The Witty Fair One (1633) and The Gamester (1633) are still occasionally performed. Shirley enjoyed a revival during the Restoration, and during the eighteenth century David Garrick adapted The Gamester for his stage.



Bibliography and Criticism

There are few studies of James Shirley being written today, but
some older ones are still around and may be useful to students.

Black, Forrest Edward. The Nature of Evil in the Tragedies of James Shirley. 1975.
Burner, Sandra A. James Shirley : A Study of Literary Coteries and Patronage in Seventeenth-Century England.1988.
Clark, Ira. Professional Playwrights : Massinger, Ford, Shirley, & Brome. 1992.
Cousins, Kathryn McCambridge. The Role of the Narrative in James Shirley's Tragicomedies. 1969.
Forsythe, Robert Stanley. The Relations of Shirley's Plays to the Elizabethan Drama. 1965. (repr. of 1914).
Gifford, W. and Dyce, A., Eds. The Dramatic Works and Poems of James Shirley. 6 volumes. London, 1833.
Kalmar, Elaine Bush. Misery of Birth and State: Essays on the Tragedies of James Shirley. 1971.
Lucow, Ben. James Shirley. Boston: Twayne, 1981.
Nason, Arthur H. James Shirley, Dramatist; A Biographical and Critical Study. 1967. (repr. of 1915).
Princic, Walter Francis. The Tragedies of James Shirley, a Study of Themes and Images. 1974.
Radke, Stephen John. Shirley: His Catholic Philosophy of Life. 1929.
Sanders, Julie. Caroline Drama : The Plays of Massinger, Ford, Shirley and Brome. 1999.