Very little is known about the life of John Webster. He was the son of a London carriage maker, John Webster, who was a member of the Merchant Taylors' Company before being made free in 1571. His father married on November 4, 1577, to Elizabeth Coates. It is assumed that John Webster was born soon after, but since the parish records were destroyed in the Great Fire of London in 1666, no accurate date exists. It is possible that John Webster attended the respected Merchant Taylors' School, but there is no evidence to the same. There is a record of a John Webster entered at Middle Temple, one of the Inns of Court, in 1598, but it is not certain that he was John Webster, the playwright. It is, however, likely, considering Webster's connections with Templars Sir Thomas Overbury, John Marston, and John Ford, as well as his knowledge of law as evidenced later by his plays. Yet whoever this Webster was, he was never called to the bar.

Webster started in the theatre working for Philip Henslowe. The first mention of Webster as a writer comes in 1602 when Anthony Munday, Michael Drayton, Thomas Middleton, and John Webster were paid an advance for a now-lost play titled Caesar's Fall (or Two Shapes).1 Webster's first known work dates from 1604. In 1604 Webster wrote an Induction for the revival of John Marston's The Malcontent, and collaborated with Thomas Dekker on Westward Ho, a citizen comedy, and on The Famous History of Sir Thomas Wyatt. The satire was answered by Jonson, Marston, and Chapman in their Eastward Ho. The collaboration with Dekker continued with their retaliation, Northward Ho, in 1605. A historical play, Appius and Virginia (c.1608) was probably a collaboration with Thomas Heywood. Webster's first sole-authorship play was The Devil's Law Case (c.1610), a tragicomedy. This was followed by his two masterpieces, The White Devil (acted perhaps in 1608; printed 1612) and The Duchess of Malfi (? before 1614; pub 1623), among the finest of all Jacobean tragedies.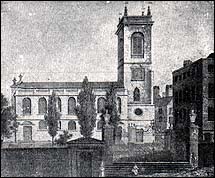 In March 1605/6 Webster married Sara Peniall—less than two months after the wedding, their first child, John, was baptized. The next twenty years yield little information. The Websters had other children, including daughters Margery, Sara, and Elizabeth. Webster wrote a pageant, Monuments of Honour (1624), and collaborated with Middleton on Any Thing for a Quiet Life (c.1621) and with William Rowley on A Cure for a Cuckold (c.1624). Other plays are suspected to be lost. Webster is thought to have died sometime after 1625, but no certainty exists.




Bibliography:

Berry, Ralph. The Art of John Webster (1972)
Bliss, Lee. World's Perspective : John Webster and the Jacobean Drama (1983)
Forker, Charles R. Skull Beneath The Skin : The Achievement of John Webster (1986)
Leech, Clifford. John Webster : a critical study (1951, repr. 1970)
Lucas, F. L., Ed. The Complete Works, 4 vols. (1927; repr. 1992)
Whitman, Robert F. Beyond Melancholy : John Webster and the Tragedy of Darkness (1973)





Webster | Works | Links | Essays | Books | Renaissance Drama | 17th C. Eng. Lit.






Site copyright ©1996-2007 Anniina Jokinen. All Rights Reserved.
Created by Anniina Jokinen on December 15, 1999. Last updated on April 14, 2007.